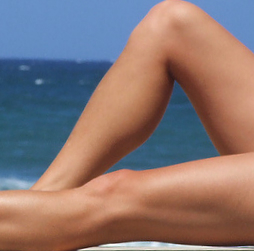 Unlike some skin conditions, small veins (like spider veins) are more difficult to prevent and treat with traditional skin care practices. Beach Grove Laser can provide you with an advanced yet simple and easy solution to unwanted veins.
Spider veins (or telangiectasias) on the face and legs bother millions of people. These are the red, bluish or purple veins that can result from sun exposure, use of oral contraception, and hormone therapy. Most often, they are caused simply by heredity or the aging process.
Laser therapy is a clinically proven method of vein removal. Treatment is relatively quick, and affords dramatic cosmetic results. Men and women who want to rediscover the ease, beauty and confidence of vein-free skin can now have the attractive appearance they've always desired. Laser vein removal treatment can be applied to almost any area of the body.
---
Before and After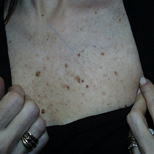 Pricing
The price various for each individual and the treatment they need. There is no set cost for vein removal as it depends on the size and area of the vein. One session is often enough for small areas requiring vein removal. Larger areas will require more time. It is important to note that most vein treatments require two visits.

---
How does laser vein removal work?
With a beam of light, the laser delivers a prescribed dose of energy to the spider veins. The laser "selectively" coagulates the problem veins while sparing surrounding areas. After treatment, the vessel slowly and naturally disappears.
How many treatments are required?
Some patients experience immediate results, while others may see results in a few weeks. Typically, one to two treatments are required for vein removal treatment.
How long will the treatment take?
On average, this non-invasive treatment process takes approximately 10 – 20 minutes. After the treatment, there is no "down time" for the patient, which means you can resume all of your normal activities immediately afterward.
Is the treatment painful?
There is some minor discomfort associated with this laser treatment. Most patients describe the sensation as a series of rubber band snaps to the skin. However, the use of a cooling stream of air minimizes this sensation for our patients.