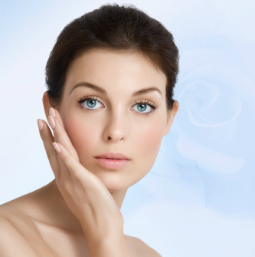 If your skin is showing signs of aging and prolonged exposure to the sun's ultra violet light, then you are a candidate for Beach Grove Laser's Laser Intense Pulse Light (IPL).
Physicians call this condition "photo-damage," and the most obvious signs are coarsening of skin texture, irregular pigmentation, and enlarged blood vessels and pores.
Laser IPL treatment is the visible improvement of sun damaged skin through laser correction technology, which removes enlarged blood vessels and irregular pigmentation.
Beach Grove Laser utilizes the most advanced laser technology for facial skin treatment. The speed, power and gentleness of our laser technology is scientifically proven and internationally acclaimed.
---
Before and After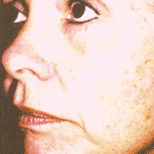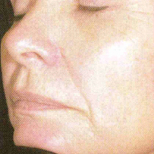 Pricing
At the time of your complementary consultation, your treatment specialist can provide you with a customized solution and pricing to ensure maximum value from your sessions.

---
How do I know if I have photodamaged skin?
If you are over 30 years old and enjoy an active lifestyle, your skin is probably showing signs of ultraviolet damage from the sun.
How does LaserFACIAL reduce the signs of photo-damage?
LaserFACIAL works by focusing a beam of light to a target in the skin, such as enlarged blood vessels and irregular chromophores. The enlarged blood vessels and irregularities are removed without scarring or damage to the treated or surrounding area.
Does LaserFACIAL work for all skin types?
Our laser technology is capable of addressing highly customized requirements for all types and colors of skin. At the time of your complementary consultation, your Beach Grove Laser specialist can advise if LaserFACIAL is for you.
How many treatments are required?
Typically several treatments are required for full-face treatment, and each treatment is approx. 60 mins. The average treatment takes about 15 minutes for smaller areas, or spot treatments. Results become apparent after the first few treatments.
What makes LaserFACIAL different from other facial treatments?
Unlike CO2 lasers, dermabrasion or chemical peels that remove only skin (and require significant healing time), LaserFACIAL treatment gently penetrates the skin with light to erase blood vessels and darker pigments – without damaging the skin.
What can I expect after my treatment?
Side effects are minimal. Results will vary but you should expect your skin to appear reddened immediately after treatment. You can return to your normal activities immediately with minimal precautions, but sunscreen is recommended.