Advances in medical laser technology gives you a gentler, safer and faster solution to the problem of unwanted hair. "TKS" technology, available with Beach Grove Laser's exclusive laser technology, is what makes this possible.
Laser hair removal treatment can be applied to most any area of the body including:
• brow and upper lip
• chin and neck
• back and arms
• legs and bikini area
Beach Grove Laser is pleased to offer the most recent advance in laser treatment for anyone desiring a comfortable, effective way to remove unwanted hair. With a gentle beam of laser light, we can help you remove your unwanted hair.
Laser therapy, with TKS, is a thoroughly tested, clinically proven method of hair removal. Treatment is relatively quick, and removes unwanted body hair without damaging surrounding skin.
Men and women who want to rediscover the ease, beauty and confidence of hair-free skin can now have the attractive and hassle-free appearance they've always desired.
---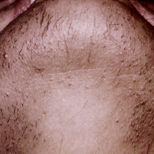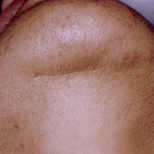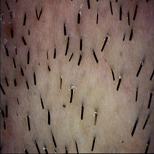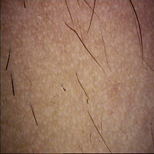 ---
---
How does laser hair removal work?
The laser emits gentle beam of energy that passes through the skin and targets the hair follicle. The energy is then transformed into heat, which damages the follicle.
Why is TKS important?
TKS makes it possible for laser energy to "select" only the hair follicles, while sparing surrounding skin from damage. This brings the cosmetic results you want with the clinical results you need.
How do I know if I am a good candidate for hair removal?
If you are at all concerned about unwanted hair, you are probably a good candidate for laser hair removal. With Beach Grovel Laser's technology, nearly everyone is candidate for hair removal. The most dramatic results occur for patients with light skin and dark hair, but TKS technology makes it possible for patients with darker skin to receive greater benefit from the procedure.
How many treatments are required?
Hair grows in cycles. The laser affects hair only when it is in its early-growth phase. The laser will disable follicles that are actively producing hair at the time of treatment. At any time, some hair follicles are dormant. Follow-up sessions will treat these follicles when they re-enter the growth phase.
Is the treatment painful?
Most patients describe the treatment as a series of rubber band snaps to the skin. Within about 30 seconds of treatment, the area may become pink or red, and this may last from a few hours to one day. Emla numbing cream may be applied 45 minutes to 1 hour before treatment. Icing during the treatment is also beneficial; reducing pain and swelling.