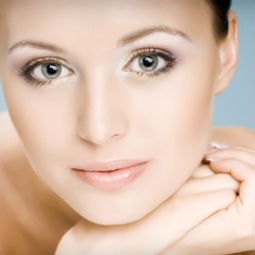 Dermapen is a fractional micro-needling device that works to tighten, lift and rejuvenate the skin. It's effective in reducing fine lines and wrinkles, stretch marks, surgical and acne scars. Fractional micro-needling or collagen induction therapy uses needles to pierce the skin in a controlled and precise pattern. Dermapen is a revolutionary breakthrough for beautiful skin.
The concept of micro-needling is based on the skin's ability to repair itself whenever it encounters physical damage such as cuts, burns and other abrasions. Immediately after an injury occurs our skin dissolves old damaged tissue and replaces it with new. Dermapen allows for controlled induction of the skin's self repair mechanism by creating micro "injuries" in the skin which triggers new collagen synthesis, yet does not pose the risk of permanent scarring. The result is smoother ,firmer and younger looking skin.
---
How is the treatment administered?
Dermapen procedures are performed in a safe and precise manner with the use of sterile Dermapen needle head.
What is the skin's appearance after the treatment?
After the procedure your skin will be red an flushed in appearance in a similar way to moderate sunburn. You may also experience skin tightness and mild sensitivity to touch on the area being treated. This will diminish greatly after a few hours following treatments and within the next 24 hours the skin will be completely healed. After 3 days, there is barely any evidence that the procedure has taken place.
Is Dermapen Safe?
Dermapen micro-needling does not involve injections and therefore allergic reactions and side-effects are unlikely to occur. It is minimally invasive, involves minimal downtime, rapid healing and require simple after-care.
How long until I see results from Dermapen?
Each client's healing time varies, though most start to see results in one day to a week after treatment. Immediately after treatment, clients may notice a red appearance in the treatment area.
How many Dermapen treatments will I need?
Benefits of the Dermapen can be seen after just one treatment. It is recommended that 3-5 treatments, spaced 4-6 weeks apart, are performed for maximum results.
---